GFE's 18th Annual Conference
Program Dates
October 22-24, 2014 | Miami Beach, FL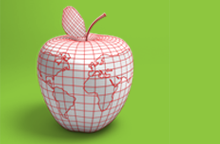 Conference Resources
Click here to learn more about post-conference resources.
Conference Theme
Within its borders and around the world, America is known as the land of opportunity. But opportunity today looks different than it did a decade ago and, in this rapidly changing world, will look different just a few years from now. In his 2014 State of the Union address the President acknowledged this, stating that we have to prepare tomorrow's workforce by guaranteeing every child access to a world-class education.
While education remains the key to opportunity, disparities in achievement and the needs of America's learners are widening under a global spotlight as is the gap between the skills our learners have and the skills employers seek. Addressing equity, quality, performance and opportunity in education is a matter of national urgency; it holds a promise for our future as a nation and our global competitiveness.
With a seat at the school, district, local, state, and national "table," philanthropy and corporate citizens can uniquely shape and advance the opportunity agenda for all learners in all settings by asking… How are we helping learners aim higher? Are we putting all learners on a path to fulfill their potential and the potential of our nation?
As education grantmakers contemplate these and other pressing questions in our field at the 18th Annual Grantmakers for Education Conference, they will do so in Florida—a state that reflects our nation's rapidly changing demographics. Many of Florida's learners speak a language other than English. Combined, the Hispanic and African American student populations are the "majority minority," exceeding that of any other. Low-income students make up almost half of the K–12 student body. The state faces the most prevailing challenges and complexities in education and has succeeded in improving student achievement over the past decade.
As we gather in the state's second largest city, Miami—home to Miami-Dade County Public Schools, the fourth largest in the country and one of the most diverse—we will enter a truly global community where students speak 56 different languages and represent 160 countries.  The district is one of the few in the nation to offer bilingual education in five languages. And the city is filled with residents invested in their own futures – Miami ranks seventh in the nation in per capita university enrollment, with over 200,000 students enrolled in local colleges and universities.
Sponsors
Thank you, sponsors! Grantmakers for Education sincerely appreciates the generosity and vision of the following foundations and organizations. Please visit our sponsors' sites below.
Dignitary Level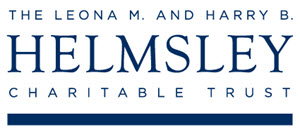 Ambassador Level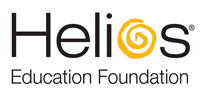 Delegate Level
Liaison Level

Participatory Level
Please click here for information about sponsorship.