Increase your knowledge. Build your network. Collaborate with others.
Join the nation's largest and most diverse network of education grantmakers.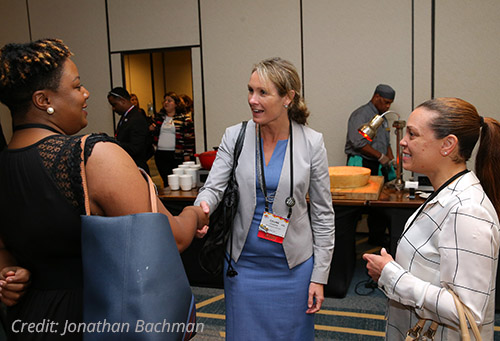 Why join Grantmakers for Education? Thousands of education funders have deepened their knowledge and strengthened the impact of their investments through membership.
Peer Learning and Networking
Leadership in the Field of Education Philanthropy
Share emerging practices and strategies with the field by leading a conference session or co-hosting in-person and online events.
Move the field in new directions by jointly building on knowledge and resources through impact groups – enabling outcomes not possible on your own.
Professional Development
Participate in site visits, learning tours and other experiential learning to broaden your knowledge of the education reform landscape.
Attend the largest education grantmaking event in the country – GFE's annual conference – and have a voice in shaping the program.
Stay on top of the latest research and analysis via GFE's in-depth publications.
Receive timely information conveniently to your in-box, highlighting national and regional events and featuring GFE's unique perspective on relevant and pressing issues.
Valuable Discounts
Receive preferred rates or free access to GFE events and learning opportunities, such as webinars, in-person programs and our annual conference, designed to keep members in touch with each other, on top of developments in the field, and prepared for what's next.
Expand your talent search by posting your organization's job openings on the GFE website for free – a $150 value.
Receive 25% off your subscription to Inside Philanthropy.
To apply for GFE membership, submit the online membership application form. To renew, contact membership@edfunders.org.
See our eligibility and dues page and our member brochure for more information.
READY TO JOIN GRANTMAKERS FOR EDUCATION?