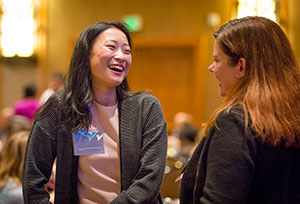 Grantmakers for Education is pleased and honored to welcome the following new members that joined over the past 12 months.
Altria
Arizona Community Foundation
AT&T Foundation
Dexter F. & Dorothy H. Baker Foundation
Bloomberg Philanthropies
Margaret A. Cargill Philanthropies
The Charleys Kids Foundation
The Coach Foundation
CollegeCommunityCareer
The Colorado Health Foundation
Columbus Citizens Foundation
ConnectED: The National Center for College and Career
CREA Foundation
The Crimsonbridge Foundation
Discovery Education
Evergreen National Education Prize
Max M. & Marjorie S. Fisher Foundation
Eden Hall Foundation
Herman H. Fleishman Foundation
Hellman Foundation
The Jenesis Group
The Laughing Gull Foundation
Lockhart Vaughan Foundation
The Lookout Foundation
McElhattan Foundation
Ontario Council on Articulation and Transfer
The Opportunity Institute
I.A. O'Shaughnessy Foundation
Park City Education Foundation
The Carroll and Milton Petrie Foundation
Philanthropy West Virginia
The Jay & Rose Phillips Family Foundation of Minnesota
Reinvention Lab powered by Teach For America
Rung Foundation, Inc.
Save The Music Foundation
Sillerman Center for the Advancement of Philanthropy at Brandeis University
Stolte Family Foundation
The Peter and Elizabeth C. Tower Foundation
Trinity Church Wall Street, Leadership Education Initiative
Don Wood Foundation
Zoom
 
Do you know someone who would value membership in Grantmakers for Education? Let us know!
Are you interested in becoming a member? Learn more