Equity, Polarization and Critical Race Theory: How Funders Can Support an Inclusive Equity Agenda
Program Dates
September 23, 2021, 3:00 p.m. ET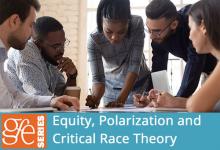 Members may request access to a video of this program by contacting communications@edfunders.org.
A debate about how and what to teach is taking place across the country at the legislative, community, district and school level. While some look to reassess school curriculum through a lens that promotes active inquiry into systems that perpetuate racism, others seek to limit what can be taught. Join our learning series for a deep dive into important aspects of this strident debate.
Session 3: How Funders Can Support an Inclusive Equity Agenda
Practical questions remain for how to move forward productively in the face of the divisive debate over what place education for racial literacy should have in schools. What should the nature of this debate be? How should we be thinking about the balance between principles and pragmatism? How can funders support those seeking to advance an equity agenda in ways that allow different communities to be heard and engaged? In session three of this series on critical race theory, Dr. John Garcia, president of the Greater LA Education Foundation and Sara Sneed, president and CEO of The NEA Foundation, will explore these questions and more with Dr. Ian Haney López, a leading expert in building cross-racial solidarity. The audience will be invited to join the conversation to dig deeper into the role for funders in building and sustaining an equity agenda in education during this significant time in history.
Join us to explore what role funders can play in sustaining an equity agenda in education during this significant time in history.
This event is intended for members and other education grantmakers. There is no cost to attend this Grantmakers for Education program. Registration closes 15 minutes prior to the program time. Thank you for your patience; we review each registration in advance.
Speakers: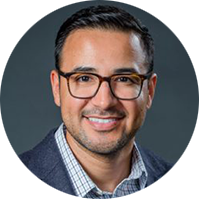 Dr. John Garcia III
President
Greater LA Education Foundation
Dr. John Garcia III is chief deputy of strategic partnerships & innovation at the LA County Office of Education and president of The Greater LA Education Foundation. Previously, John worked a the California Community Foundation, Jobs for the Future, the Southern Regional Education Board and the National Governors Association. He spent four years as a school counselor in an urban school district and was the Westside Impact Teacher of the Year in 2010. John also served as an adjunct professor teaching college success strategies, and was the founding director of the Arizona College Access Network. He has served as a policy analyst for the White House Initiative on Educational Excellence for Hispanics and was a doctoral resident with the Bill & Melinda Gates Foundation. John holds a business degree in supply chain management and a Master of Counseling from Arizona State University. He earned his doctorate in education leadership from the Harvard Graduate School of Education.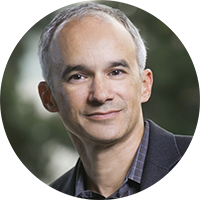 Dr. Ian Haney López
Chief Justice Earl Warren Professor of Public Law
University of California, Berkeley
Ian holds an endowed chair as the Chief Justice Earl Warren Professor of Public Law at the University of California, Berkeley, where he teaches and writes in the area of Critical Race Theory. For the last decade, his primary focus has been on the exploitation of racism in American electoral politics as a class weapon, and on how to defeat this strategic racism.
In Dog Whistle Politics: How Coded Racial Appeals Have Reinvented Racism and Wrecked the Middle Class (2014), Ian detailed the history of strategic racism in American politics since the 1960s. His work gained the attention to the two largest union federations in the country. The AFL-CIO invited him to co-chair their Advisory Council on Racial and Economic Justice. SEIU, along with several foundations, helped Ian co-found the Race-Class Narrative Project, which used focus groups, surveys, and message testing to show what kinds of racial messages will divide voters—and what kinds of messages will unify across racial divisions to build the broadest coalition.
In Merge Left: Fusing Race and Class, Winning Elections, and Saving America (2019), Ian covers Donald Trump's complex relationship with dog whistling and reports on his work with unions, communication specialists, and pollsters to develop an effective Democratic response to evolving dog whistles. His research has been featured in the New York Times, the Washington Post, the Atlantic, Rolling Stone, USA Today, and the Guardian, among other venues. Ian holds degrees from Princeton and Harvard, and lives in Richmond, California.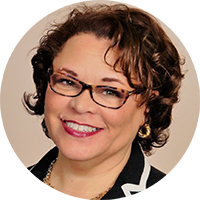 Sara Sneed
President and CEO
The NEA Foundation
Sara is President and CEO of The NEA Foundation (NEAF). Sara joined NEAF after more than 20 years in public policy and philanthropy. Previously with the Hartford Foundation for Public Giving, Sara directed strategy, policy advocacy, and grantmaking to close opportunity gaps among some of the nation's highest need school districts. She is credited with powerful organizing and advocacy for education and social justice; advising policymakers; founding dynamic learning communities; and the co-creation of several successful community schools.
With an MDiv from Yale, Sara serves as Vice Chair of the Board of the Institute for Educational Leadership, on the Board of Grantmakers for Education, and on the steering committees of the Education Funders' Strategy Group, Education Civil Rights Alliance, and Communities for Just Schools Fund. She also has served on the executive board of Grantmakers for Children, Youth and Families, and as Co-Chair of the Coalition of Community Foundations for Youth.